Introducing our Converted Barn, Wildflower Meadow and Private Woodland, situated in the stunning Buckinghamshire countryside.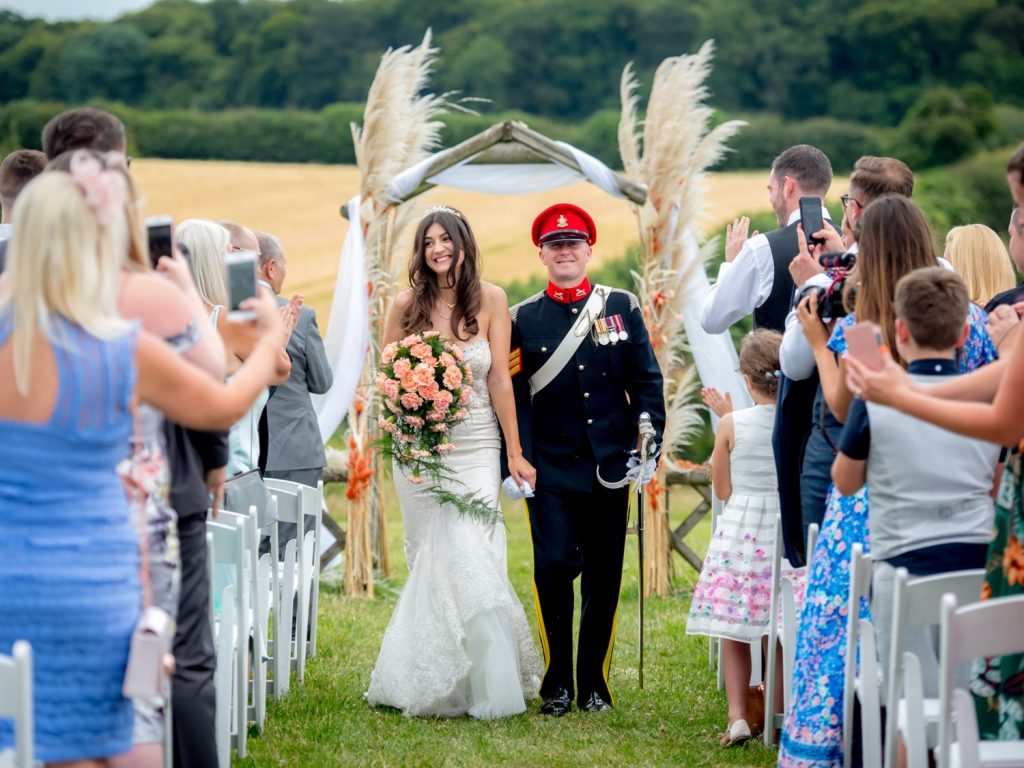 Available with Exclusive Use for your wedding in Buckinghamshire's Chiltern Hills
Welcome to Monkton Barn. As an independent family-run business, we aim to be the most friendly, flexible and helpful hosts for your wedding, and we take enormous pride in helping you bring your plans to life. We want you to enjoy the entire wedding planning journey; from your initial enquiry, through to the big day itself- and all the fun stuff in between. Monkton Barn holds a licence from Buckinghamshire Register Office for Civil Ceremonies, as well as a Late Licence and No Sound Limits so you can celebrate into the wee small hours, should you choose!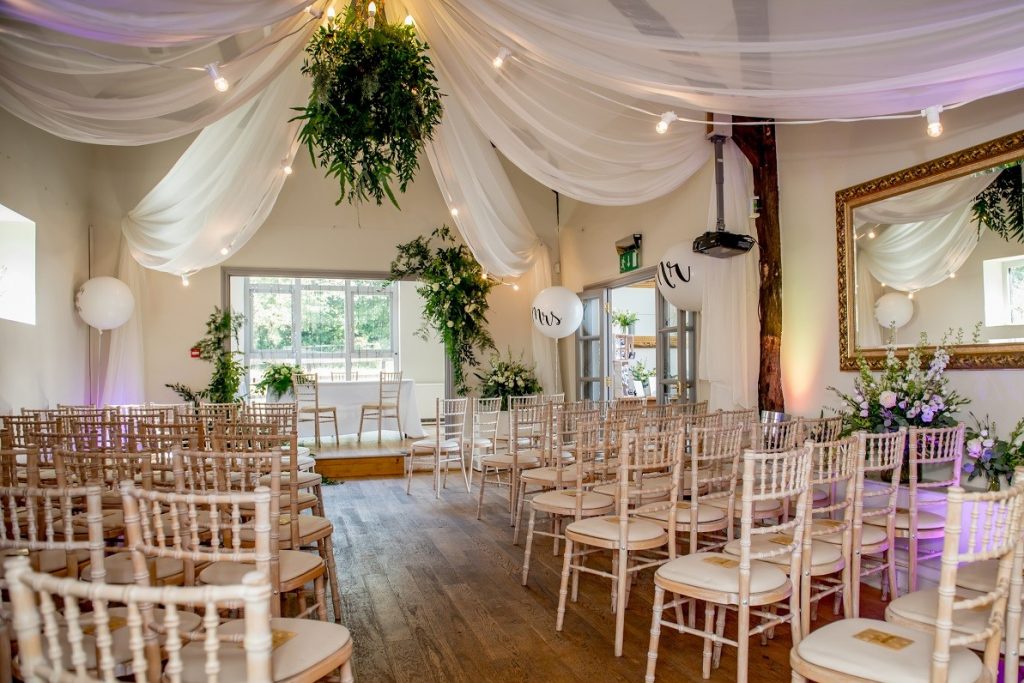 Beautiful Barn Weddings, Romantic Woodland Ceremonies, Stunning Meadow Marquee Receptions
We welcome all wedding celebrations at Monkton Barn. Marry in the barn itself, or at one of the pretty churches nearby. You may be planning a celebrant-led event. If you choose to have your ceremony with us, the summer months also offer the chance for larger outdoor weddings on our stunning meadow, or – for those who would like something a little more quirky – you can marry in our wonderful woodland dell. For those embracing a more informal festival wedding theme, we also offer the opportunity for camping and glamping. It is repeatedly said that one of the best features about our venue is that we can offer couples so much choice!
The main barn building and its attached (heated) marquee, surrounds the original farmyard; now a pretty courtyard with seating, filled with plants, flowers and olive trees. During the summer season there is the opportunity to utilise the entire venue and its grounds, depending on your vision for your day and of course, the budget you have in mind. In summary, all of this allows you to create a wedding day that truly reflects your personalities and style – from the overall 'feel' and décor, through to the food, drink and entertainment!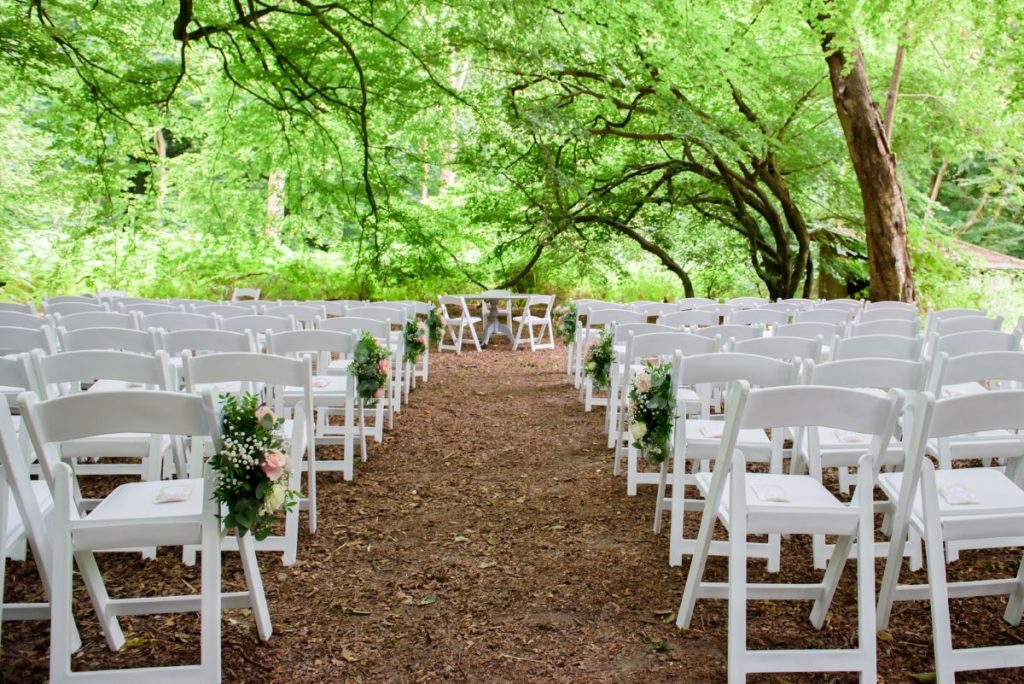 Your Wedding Wishlist
Tell us what you'd like and we will work with you to achieve your dream day. We will introduce you to our Directory of trusted Suppliers and Contractors for you to source all you need. Plus, to enable a truly smooth process, all bar and catering services are provided by our talented and experienced hospitality team headed up by our Director of Hospitality, Michelin-awarded Executive Chef, James Knight- Monkton's Rustic Table.
Additionally, you will have the pick of our PropShop; an ever-growing collection of table décor, bunting, garden games, lighting, furniture, chalkboards, vases, glassware and all sorts of other decorative wonderments! In fact, we can help you with everything you could need to create the best and most memorable event; one that your guests will talk about for years to come! This is your wedding day and we will give you as much help as you like, to suit your requirements and your budget.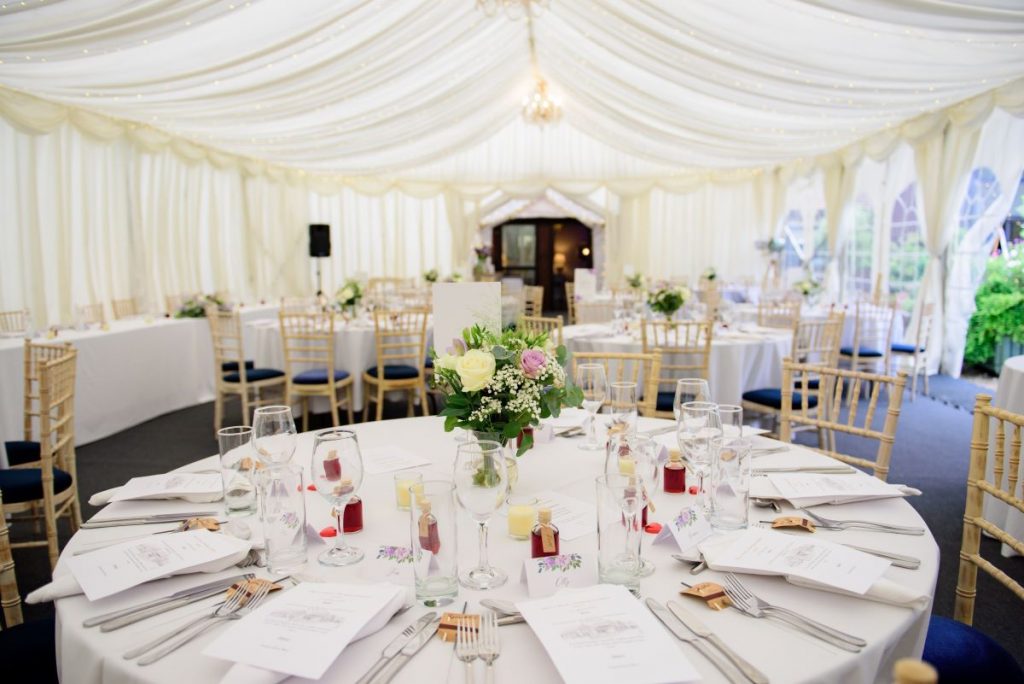 Visit Monkton Barn
Meeting couples at the very beginning of their wedding planning journey is always a complete joy and we very much encourage couples to visit Monkton Barn to fully appreciate what the venue can offer. Contact us today to check availability and arrange an appointment to view the venue and find out more! You can also call 01494 538726 or email info@monktonbarn.co.uk and a member of the team will be pleased to help.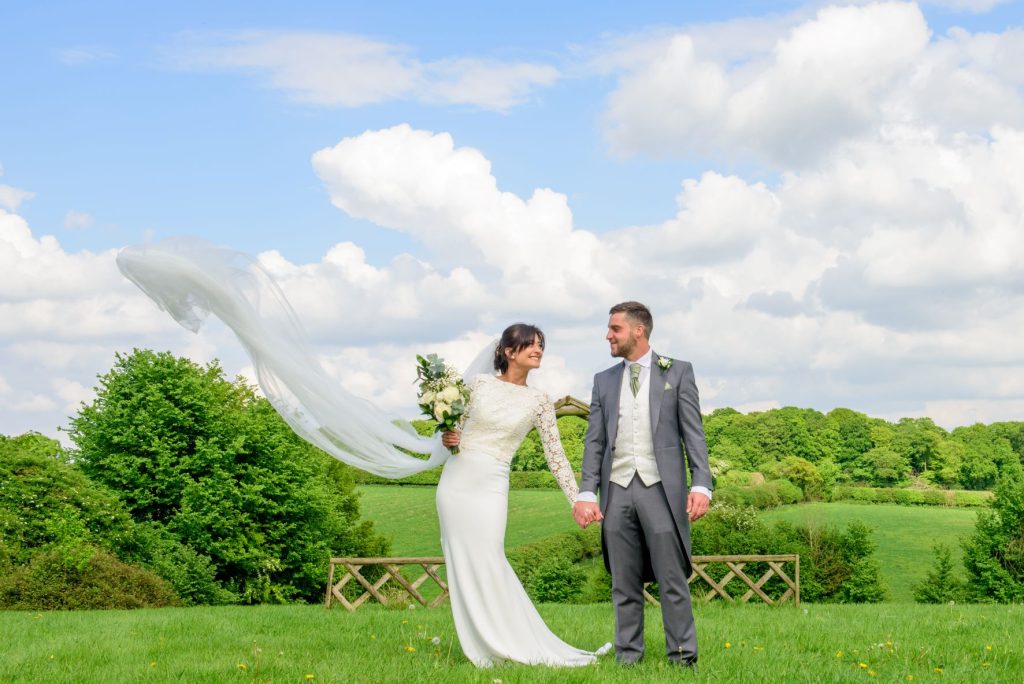 Prior Day Access
Many of our clients like the freedom to come to us the day before their wedding to set up and make their special arrangements. We love to offer this possibility. Doing so obviously depends on bookings we have for the previous day and bookings we may get in the future.
Saturday Weddings
Where your plans include setting up marquees or other time consuming arrangements for a your wedding on Saturday, then that can only be done the day before. This will incure a charge, as we will not be able to host an event on the Friday at the same time as other arrangements take place.